Fresh Air Fund
TWO WEEKS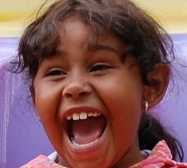 It only takes two weeks of fresh air, swimming and star-gazing to help change a child's life.
You can provide a fresh perspective by welcoming a Fresh Air child into your home for up to two weeks this summer.
Please consider opening your home to a Fresh Air child this summer … the experience could change your life as well. If you have any questions, contact The Fresh Air Fund at (800) 367-0003 for more information.