Newtown, PA
(215) 968-4300
10% off contact lenses or 20% off eyeglasses
Pascarella Eye Care & Contact Lenses
Pascarella Eye Care & Contact Lenses
780 Newtown-Yardley Road
Suite 315
Newtown, PA 18940
215-968-4300
Official Website | Facebook | FAQ's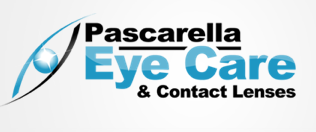 After 17 years caring for Bucks County families, Dr. Paul Pascarella opened a new office in Washington Crossing, PA (now in Newtown PA). Services include Comprehensive Eye Examinations for the entire family, Contact Lenses specializing in "Hard to Fit" patients, Diagnosis and Treatment of Ocular Disease, and Surgical Consultation and Co-management.
Pascarella Eye Care & Contact Lenses is dedicated to maximizing visual potential and preserving the sight of their patients in a personalized, compassionate and caring environment.
Meet Paul G. Pascarella O.D.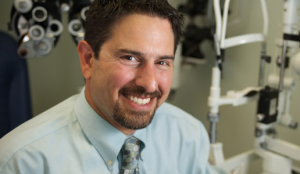 Dr. Pascarella is an Optometric Physician certified in the diagnosis and therapeutic management of eye disease. He has been in practice for over 17 years in Bucks County, PA providing comprehensive eye care and expert contact lens fitting. Dr. Pascarella specializes in fitting contact lenses on the most challenging conditions of the eye. Patients with irregular astigmatism, keratoconus, dry eyes, refractive and strabismic amblyopia, and presbyopia (difficulty seeing up close), have benefited from his years of experience.
Dr. Pascarella is often referred to by other eye care professionals for his expertise in hard to fit complicated fitting situations. He welcomes patients from a growing network of practices and enjoys working with other doctors who have specialties in other areas. When Dr. Pascarella is not in the office he enjoys watching and coaching soccer, kayaking, hiking and playing golf. He and his wife live in Richboro, PA with their three children. Read more

Services
Comprehensive Eye Exams
Contact Lens Evaluations and Expert Lens Fitting
Therapeutic Treatment and Management of Eye Disease
Surgical Consultation and Co-Management
Optical Shop
Our Office
Our office is located in Newtown, Pa. located at 780 Newtown-Yardley Rd. Suite 315, Newtown, Pa 18940 (just across from the Newtown Swim Club in the Newtown Office Park). Just off I-95 Exit 49 for Newtown. This new location has the latest in Eye Care and Eye Wear Technologies with Advanced Imaging and Photography capabilities, and a large selection of Children, Safety and Designer Eyeglasses to accommodate everyone.
Frequently Asked Questions:
Question:
Are there contact lenses that can help me read up close and work at the computer?
Answer:
There are several great contact lens options currently available. New technologies are now allowing us to see at all distances with Multifocal Contact Lenses. In the past, the only choice was monovision where one eye sees distance vision while the other reads. For some this works well, however, many find the reduced depth perception difficult to adapt to.
The more successful options provide vision similar to progressive glasses with power being incorporated throughout the lens giving you uninterrupted vision. The big difference when compared to glasses is there is no unusual head tilt or small area to look through. With the correct expectations and motivation Dr. Pascarella will usually find a combination that will work for you. The only way to know if multifocal contacts are for you is to try them. If you want to be able to read a menu or check a price tag without glasses, then you may want a trial with these lenses. Many people are enjoying consistent vision at work, as well as, at the computer.
Like all contact lens options it is important to have proper instruction on contact lens care and handling. Schedule a comprehensive eye exam today and discuss the possibilities of multifocal contact lenses.