Yardley, PA
(215) 579-6155
50% Glycolic Acid Peels (new patients only).

Was $100, NOW $50
Yardley Dermatology Associates
Yardley Dermatology Associates
A Skin Enhancement and Wellness Center
903 Floral Vale Professional Park
Yardley, PA 19067
(215) 579-6155
Company website

Now offering 50% Off Neostrata Glycolic Acid Peels
(new patients only)
What Glycolic Peels can do:

Improve sun damaged skin.
Improve irregular skin pigmentation.
Improve fine wrinkles.
Help with acne and mild acne scarring.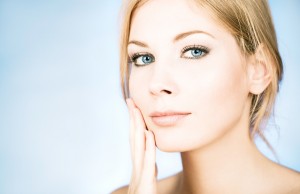 Using a Glycolic peel regimen, you`ll see healthier, younger-looking skin. These customized treatments can exfoliate dead skin cells and stimulate the skin. Patients with sun damage, prematurely aged or blotchy skin often see a more even skin tone, smoother complexion and decrease in fine wrinkles. Acne prone skin may become clearer and less prone to breakouts. Overall the skin is fresher, smoother, and healthier.
Neostrata Glycolic peels have often been called the "lunch hour peel" meaning you can have a glycolic acid peel done during your lunch hour and then return to work the same day. Yardley Dermatology uses NeoStrata peels which contain 100% unneutralized (free) glycolic acid to maximize bioavailability, resulting in an effective, predictable, safe peel. Yardley Dermatology's highly trained Aestheticians can design a treatment program to bring you the best results.
Schedule a complimentary skin consultation with one of Yardley Dermatology's Aestheticians for more information: 215-579-6155